IN THE PRESS
---
August 27, 2014 – As published in The International Business Times, The International Monetary Fund (IMF) has identified twenty-five young economists who it expects will shape the world's thinking about the global economy in the future. In this list we can find one of our affiliates, Jonathan Levin. Congratulations Jon!
Jonathan Levin, as described in this article, is an expert on industrial organization and microeconomic theory, specifically on the economics of contracting, organizations, and market design.
The IMF prepared the list after surveying international economists, journalists and other readers, which will appear in the September volume of Finance & Development, published on 27 August.
---
July 17, 2014 – Robert Wilson, Paul Milgrom and R. Preston McAfee, whose basic research on game theory and auctions enabled the Federal Communications Commission (FCC) to first auction spectrum licenses in 1994, were announced today as recipients of the 2014 Golden Goose Award.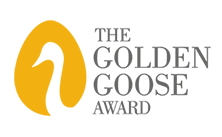 They will receive their awards on September 18 at the third annual Golden Goose Awards ceremony in Washington, DC, along with other 2014 awardees. The ceremony will be held at the Library of Congress, with science correspondent Miles O'Brien serving as Master of Ceremonies.
The Golden Goose Award honors researchers whose federally funded research may not have seemed to have significant practical applications at the time it was conducted but has resulted in major economic or other benefits to society.
Including that first FCC auction in 1994, the agency has conducted 87 auctions, raising over $60 billion for the U.S. Treasury and enabling the proliferation of wireless technologies that make life convenient, safe and connected. Additionally, the basic auction process they developed has been used the world over not only for other nations' spectrum auctions but also for items as diverse as gas stations, airport slots, telephone numbers, fishing quotas, emissions permits, and electricity and natural gas contracts.
Here you can find more information published at Stanford University news.
---

JON LEVIN HAS BEEN AWARDED THE 2014 JOHN SIMON GUGGENHEIM FELLOWSHIP IN ECONOMICS
April 10, 2014 – Congratulations to Jon Levin, who was one of only two economists to win a Guggenheim fellowship in this year's competition! Jon proposes to use his fellowship to study competition in health care. Guggenheim Fellowships are grants to selected individuals made for a minimum of six months and a maximum of twelve months. The Foundation understands advanced professionals to be those who as writers, scholars, or scientists have a significant record of publication, or as artists, playwrights, filmmakers, photographers, composers, or the like, have a significant record of exhibition or performance of their work.
---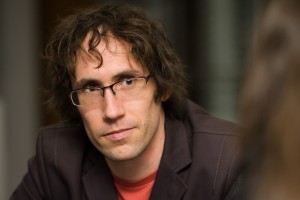 KEVIN LEYTON-BROWN RECEIVES 2013 CACS/AIC OUTSTANDING YOUNG COMPUTER SCIENCE RESEARCHER PRIZE
March 25, 2014 – UBC Computer Science Associate Professor Kevin Leyton-Brown is the recipient of a 2013 Canadian Association of Computer Science (CASC/AIC) Outstanding Young Computer Science Researcher Prize. The award recognizes young computer science faculty members at Canadian universities within 10 years of their Ph.D who have made significant contributions in their research careers. Kevin was one of three eligible Canadian computer scientists who were selected for the prize. He is the 11th computer scientist to win since this prize was established in 1965. Congratulations Kevin!
---

KEVIN LEYTON-BROWN RECEIVES NSERC E.W.R. STEACIE MEMORIAL FELLOWSHIP

February 3, 2014 – Prof. Kevin Leyton-Brown, a Stanford University graduate and winner of a 2014 Steacie Memorial Fellowship is working at the intersection of computer science and microeconomics to develop mathematical theories and algorithms that will benefit both buyers and sellers by improving how markets make decisions. An algorithm arising from Dr. Leyton-Brown's research is the top contender for use in the United States government's upcoming $50 billion "incentive auction" of broadcast airwaves, which is likely to be replicated worldwide. NSERC's top researchers in the natural sciences and engineering are honoured each year for a wide range of achievements that showcase the research talent and innovation taking place in Canadian universities.
Award winners represent the full spectrum of our country's research talent, from students embarking on their careers to seasoned researchers making internationally recognized discoveries.
---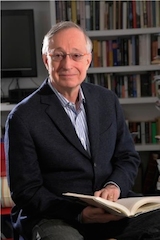 PAUL MILGROM WINS THE BBVA FOUNDATION FRONTIERS OF KNOWLEDGE AWARD IN THE ECONOMICS, FINANCE AND MANAGEMENT CATEGORY (5th edition)
1st July, 2013 – The BBVA Foundation Frontiers of Knowledge Award in the Economics, Finance and Management category goes in this fifth edition to U.S. mathematician Paul Milgrom "for his seminal contributions to an unusually wide range of fields of economics including auctions, market design, contracts and incentives, industrial economics, economics of organizations, finance, and game theory," in the words of the prize jury. This breadth of vision encompasses a business focus that has led him to apply his theories in advisory work with governments and corporations. See this interview for more information.

Speech made by Paul Milgrom at the 2012 BBVA Foundation Frontiers of Knowledge Awards
---

FCC ANNOUNCES PAUL MILGROM AND OTHER LEADING AUCTION EXPERTS TO ADVISE COMMISSION ON INCENTIVE AUCTION DESIGN AND IMPLEMENTATION
March 27, 2012 – FCC Chairman Julius Genachowski said, "I am delighted to have this world-class team of experts advising the Commission on this historic undertaking. Our plan is to ensure that incentive auctions serve as an effective market mechanism to unleash more spectrum for mobile broadband and help address the looming spectrum crunch. Our implementation of this new Congressional mandate will be guided by the economics, and will seek to maximize the opportunity to unleash investment and innovation, benefit consumers, drive economic growth, and enhance our global competitiveness. The knowledge and experience of this team will complement the substantial expertise of agency staff to meet these goals."
The full press release is available here.
---


MENTION IN THE NEW YORK TIMES

September 19th, 2011 – Paul's 20-year-old research on incentives was mentioned in an article published on September 19 in the New York Times. According to the article,
Too much pressure to improve students' test scores can reduce attention to other aspects of the curriculum and discourage cultivation of broader problem-solving skills, also known as "teaching to the test." The economists Bengt Holmstrom and Paul Milgrom describe the general problem of misaligned incentives in more formal terms – workers who are rewarded only for accomplishment of easily measurable tasks reduce the effort devoted to other tasks.
---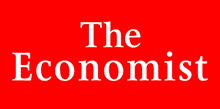 THE ECONOMIST MAGAZINE
September 16th, 2011 – Paul's work as a bidding adviser is given a nice mention in the September 3, 2011 issue of The Economist magazine. According to the article,
"In the run-up to an online auction in 2006 of radio-spectrum licences by America's Federal Communications Commission, Paul Milgrom, a consultant and Stanford University professor, customised his game-theory software to assist a consortium of bidders. The result was a triumph.
When the auction began, Dr Milgrom's software tracked competitors' bids to estimate their budgets for the 1,132 licences on offer. Crucially, the software estimated the secret values bidders placed on specific licences and determined that certain big licences were being overvalued. It directed Dr Milgrom's clients to obtain a patchwork of smaller, less expensive licences instead. Two of his clients, Time Warner and Comcast, paid about a third less than their competitors for equivalent spectrum, saving almost $1.2 billion."
The article unfortunately failed to mention that the this consulting project was a joint effort by three Stanford professors. The two others were Jonathan Levin and Jeremy Bulow.
---
May 15th, 2011- On May 9-10, Paul was in Santiago, Chile to advocate the creation of individual transferable fishing quotas (ITQs) and the use of auctions to assign at least half of them. (Chilean law authorizes auctions only for half of the fishing rights.) The use of auctions would not change the total allowable catch, but would open the door to new entry by more efficient firms. Currently, entry is blockaded by a handful of firms that control all the rights. Not only would auctions enhance efficiency, but they would also capture a portion of the value of fishing rights for the Chilean population, just as radio spectrum auctions have promoted efficiency and captured value in many countries.
El Mercurio newspaper published an interview with Paul on May 10, which can be found here.
---
PAUL SPEAKS AT THE WHITE HOUSE
April 7th, 2011 On April 6, Paul Milgrom appeared at the White House on behalf of 112 economists to discuss the bipartisan "economists' letter" to President Obama, which supports the use of "incentive auctions" to guide the voluntary redeployment of radio spectrum to higher value uses. The letter, signed by a distinguished group of economists including both Republicans and Democrats, explains the proper roles of users and regulators in assuring that spectrum is used efficiently, to promote jobs and growth and create a win-win solutions for existing users like TV broadcasters and possible new users like providers of wireless broadband services.
The panel discussion and the surrounding event were covered by various news outlets.
---


PAUL'S INTERVIEW ON CNBC-e
March 28th, 2011 – Paul was interviewed on Turkish television last week, discussing the economic challenges that Turkey faces, particularly in its telecom sector. Here is the original link to Turkish television and an archival link.
---
March 16th, 2011 On March 15, 2011, I delivered the tenth Berglas Public Lecture at the School of Economics of Tel Aviv University. Eitan Berglas founded the Department of Economics in Tel Aviv in 1966. Professor Berglas served as economic adviser to the Israeli government and as chairman of Bank Hapoalim. His published research was in the field of public economics and club theory.
A video of my public lecture is available at the TAU website and on YouTube. The lecture demonstrated how an understanding of bidder budget constraints can be part of devising effective bidding strategy for radio spectrum auctions, showed how the strategic insights from that analysis can theoretically be incorporated to create more effective auction designs, and demonstrated a web-based auction that takes advantage of this lesson.
---


PAUL'S CONJUNTURA ECONOMICA INTERVIEW IN BRAZIL
February 25th, 2011 - Paul was interviewed for a long article in Conjuntura Econômica in Brazil. A reprint is available here.
---
February 5th, 2011 -  Paul was featured this month in Brazil's Veja magazine, which with over 1 million subscribers is the largest circulation magazine in South America. The article includes a nice photo of Paul in the archway near Memorial Church on the Stanford campus.
---